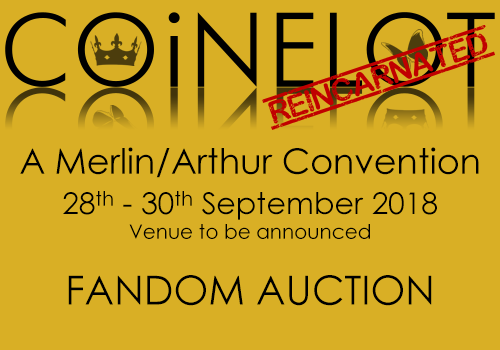 MASTER POST


Auction || Buy Now || Prompts

Payment Informartion

Bidding Examples

FAQ
We're looking to raise at least €900,00 to pay the deposit on the venue. Any money we make beyond that will go towards paying for the convention as well to pay off more of the venue costs, screening licenses, etc.

Ultimately, the more money we raise now, the less you'll have to spend on tickets in the end!

You need to use
OpenID
to bid on lots if you don't have a Dreamwidth account.

Please refer to the Bidding Examples or the FAQ if you have any questions.

If/When you've won a lot you'll be notified on MONDAY, May 1st (that's tomorrow ....) with a request to pay the winning amount within a week.


THE AUCTION IS CLOSED NOW. PLEASE DO NOT SIGN UP OR BID ANYMORE! ALL WINNERS SHOULD HAVE A NOTIFICATION THAT TELLS THEM THE NEXT STEPS. WHEN PAYING FOR YOUR ITEMS MAKE SURE YOU CHOOSE "SEND MONEY TO FAMILY/FRIENDS" - ANY OTHER OPTION WILL RESULT IN FEES THAT PAYPAL WILL TAKE OUT OF COINELOT'S EARNINGS!